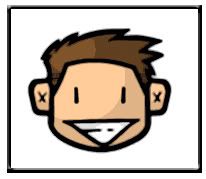 Posted by:Kal
Pondering my childhood, I remember my very first Nintendo 64 game. It was a classic; there was nothing like play that game for hours on end. That game was Mario Kart 64. I raced against friends and my sister, celebrated in my victory, sobbed in my defeat. *sign* such good memories. Well, Nintendo is at it again with another one of their famous Mario Kart games, however, this time it's more interactive and you guessed it, it's for the Wii. Currently, the game is projected to be released by spring 2008 and I am more than ecstatic.
Like Mario Karts predecessors, Mario Kart Wii will have a single driver against a gang of opponents (unlike Double Dash). It will include various tracks from the past games such as Yoshi Falls and Dk Mountain and will support Nintendo WiFi connection, so you will be able to decimate your gamer friends, online which support 12 players per race (possibly even 16). In addition to all the cool new features, players will be able to choose between driving a Kart or….A motorcycle. This game will be pretty sweet, all-in-all.
The Video below shows a clip from E3, where the project head, introduces the new toy that will be bundled with Mario Kart Wii, that toy will make the Karting experience even better.